Data is essential for fraud investigation and content integrity teams to do their jobs effectively. Enforcement decisions need to be evidence-based and data-driven. However, too much data is overwhelming and meaningless if it's not possible to process and understand it. Visual analytics makes it easier to interpret large amounts of information quickly. Popular in law enforcement agencies, visual analytics show the bigger picture in a more consumable way.
In the realm of Digital Trust and Safety, fraud investigation and content integrity teams can benefit from visual analytics in a number of ways:
See the bigger picture
We are visual beings - the human brain processes images 60,000 times faster than text and 90% of information transmitted to the brain is visual. So, the ability to see and consume large volumes of data visually means it's much easier to read and faster to interpret. For fraud investigators, this means visual analytics will allow you to see and understand the bigger picture more quickly.
Find answers to critical questions
Without the ability to visualise the bigger picture, key information can go unseen. Visual analytics gives you the ability to easily find answers to critical questions within your data.
Reveal hidden insights
Digging deeper into the data uncovers hidden networks, complex relationships and connections through pattern detection. Visual analytics gives you the ability to spot these patterns and trends that would otherwise stay concealed in large volumes of data, or would take a long time to find, allowing you to detect bad actors more effectively.
Identify the biggest threats through pattern detection
The patterns and networks revealed through visual analytics highlight the biggest threats and identify your most prolific offenders. This allows you to focus on a smaller data set of targeted data for more detailed analysis.
Faster, more accurate decision-making
Whether you're combating counterfeit, taking down fake accounts or enforcing against fake reviews, data-driven decisions enable more efficient and informed allocation of resources to take enforcement action and tackle fraud at scale.
Minimise overall costs
Inefficient use of resources can negatively impact the ability to combat fraud on your platform and keep your customers safe. Improved operational efficiency through the combined use of AI, ML & data analytics technologies to aid visual analytics allows you to spend your time and budget more effectively.
Improve customer experience
Having a deeper understanding of the risks on your platform enables you to be proactive in detecting and preventing fraud to protect your customers and provide a more trusted user experience.
Pasabi's Digital Trust & Safety Platform empowers effective action
Pasabi's Digital Trust & Safety Platform provides continual monitoring of your platform data and uses visual analytics to illustrate the bigger picture to save you time and better understand what's going on your platform. Our cluster detection technology finds connected data points across your platform to find individuals and groups working together.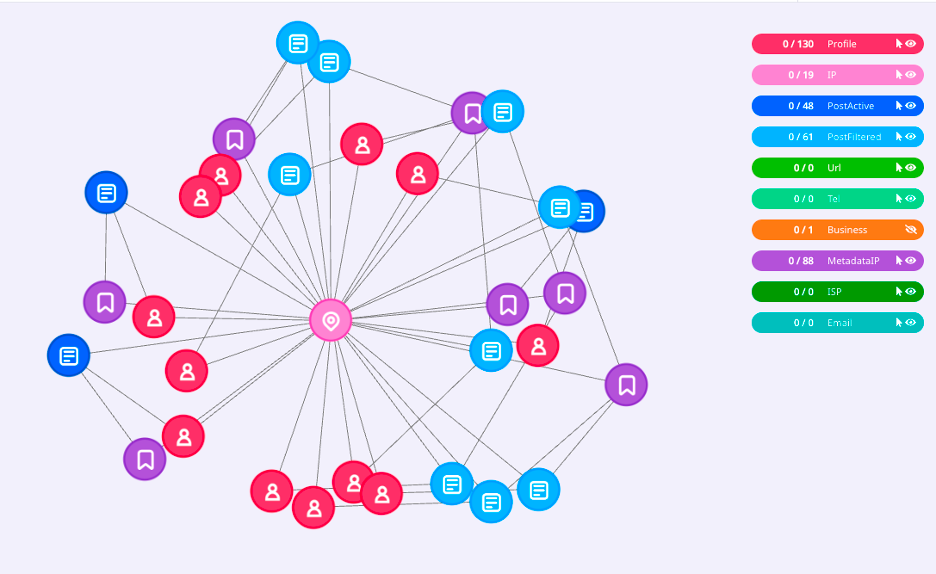 Our platform looks to understand user behaviour and intent, identifying patterns of bad behaviour as they emerge, giving you deeper insights into the bad actors, networks and illegal activity on your platform. Fake reviews, fake accounts, counterfeit listings, bypass or spam and scam - our solution identifies multiple threats with one API so you can design the most effective actions to a range of threats, applying the right friction at the right time while minimising impact on growth. Pasabi empowers you to get on with the job you want to do and provide an increasingly safe and trusted user experience for your customers.
If you would like to find out more, book a demo with one of our experts.
Photo by Myriam Jessier on Unsplash